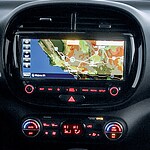 The 2020 Kia Sorento is a vehicle that is great for your road adventures. It is also great for family outings because it can seat up to seven people. There are also several features that will make your trips even more enjoyable.
The 2020 Kia Sorento has Dynamax All-Wheel Drive. The system will monitor the road and driving conditions around you. It will make the necessary adjustments based on your needs. You will also be safer because this vehicle has blind spot collision avoidance. It will be able to tell when someone is in your blind spot.
If it detects that you will hit something, then it will apply the brakes. You may be able to avoid a serious collision if you have this feature. This feature is a part of the driver-assist technology. You will be able to test drive the Kia Sorento when you visit the dealership.