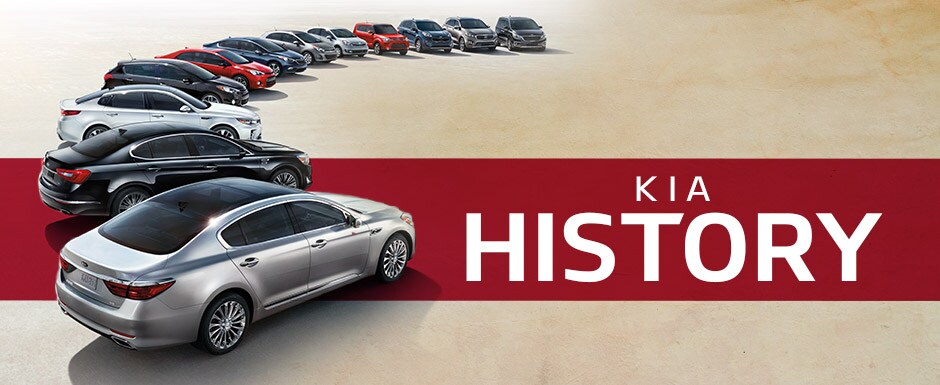 The origins of
Kia
stretch all the way back to 1944, when the Kyungsung Precision Industry was founded, a manufacturer of hand-made bicycle parts and steel tubing. The company changed its name to Kia, which means "rising out of Asia," a year after it started to assemble whole bicycles in 1951. Gradually, Kia diversified, taking on the assembly of motorbikes, then trucks, and finally cars in the 1970s.
Kia built its first auto assembly plant in 1973 and released its first car, the Brisa, in 1974. The Brisa lineup lasted until 1981, along with the Fiat 132 and the Peugeot 604, when the auto industry was forcibly consolidated and Kia could only produce trucks.
In 1986, though, Kia partnered with Ford and started producing huge volumes of trucks, going from 26 vehicles to 95,000 in 1987. Kia then started making the Kia Pride and Avella, which were sold both in South Korea and in other countries, including the United States and Australia.
Starting in 1992, Kia dealerships opened in the US, quickly expanding into more than 30 states by 1995. Following the Asian financial crisis n 1998, Hyundai Motor Company acquired 51% of Kia, and today Kia and Hyundai have some amount of ownership in many of each other's subsidiaries. Hyundai now owns around 33% of Kia.
Kia now produces some of the most popular cars in the industry; the Kia Soul is notable for its explosive sales, especially after Pope Francis rode in one during a trip to South Korea. Kia has production companies on three continents, though most of its production still takes place in South Korea.
Visit
Griffin Kia
today to learn more about the Kia brand!
Shop by Model
Kia Forte
|
Kia K5
| 
Kia Optima
|
Kia Sedona
 | 
Kia Sorento
 | 
Kia Soul
|
Kia Sportage
|
Kia Telluride
Make an Inquiry
* Indicates a required field