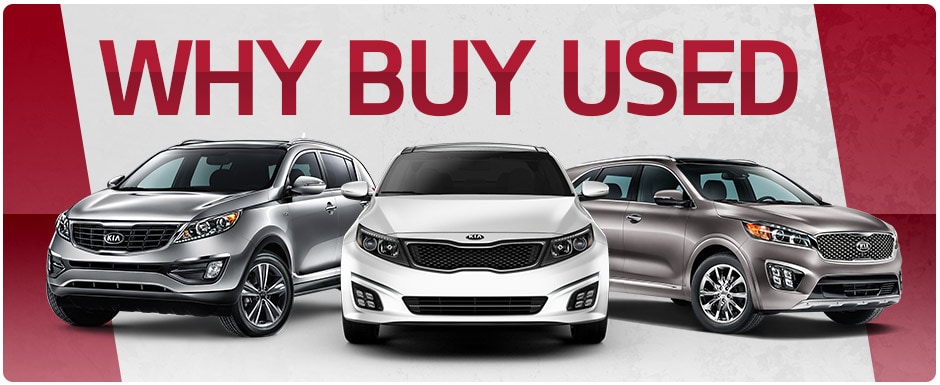 It's always tempting to go for the shiny new car just off the assembly line, but there are plenty of advantages to buying a
used car
, and going for used is definitely something you should take into consideration.
For one, your initial payments will be lower, and that's generally preferable. If your budget is tight, a used car might be the better bet. Plus, you probably won't be paying too much more in maintenance costs even though your car is used, especially if you buy a certified pre-owned car from Griffin

Kia

. CPO cars are thoroughly evaluated by our trained technicians, so you know the car you're getting is in like-new condition.
Buying used is also a smart way to avoid the massive initial depreciation of a
new car
. Cars depreciate as soon as you drive them off the lot, and their steepest decline in value happens in the first two years of ownership.
Your insurance is another thing that will cost less if you buy a used car. Used cars are cheaper to replace, so insurance companies don't charge you as much for them. Basically, buying a used car saves you money in every way. Visit
Griffin Kia
today!